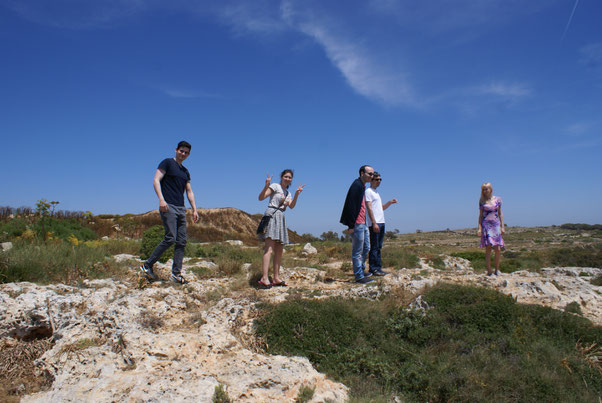 Words of the day: cliff, wind turbine, tangerine, ninja, samurai, sword
One of the hardest things in speaking a foreign language is to start speaking it from the moment you wake up, while your mind is still half-asleep. Not for our students!
When I opened my eyes in the morning, I thought: "Ahaa! Now I'm going to catch them speaking their mother tongue between themselves". To my surprise, I heard the voices from the kitchen... and it was English! Then Kristina came into my room and invited me: "Wake up, Tatiana! We've made breakfast!" What a team!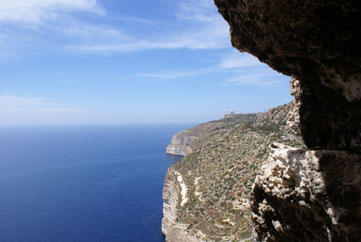 The male part of our team went for a brief swim in the sea in the morning. The water wasn't too warm but the sun and the turquoise sea colour were so inviting that they dared to have a swim. Thumbs up, guys!
Today's highlight was visiting the picturesque Dingli cliffs in the company of a native speaker. It took us long to find the right viewing spots but when we found them... oh, my God! Stunning views onto the sea! 
Then we had a wonderful lunch on a cafe terrace with the greenest view of the old Arabic-looking town Rabat and spent the afternoon strolling in the enormous Buskett Garden.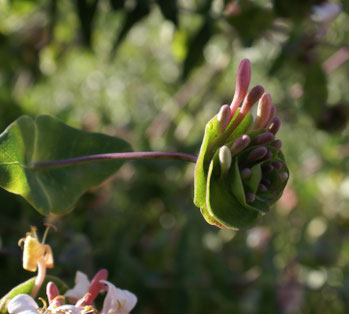 In the garden, we were playing language games, spotting local flowers and plants and erm... trying local wild tangerines (yes, Pavel couldn't resist the temptation). P.S. Not tasty at all. Very bitter, he reported. Haha, well, that's why they are wild.
After having walked for so long, we came back home and enjoyed a board game, Samurai Sword, in the teams of two. Samurai students easily beat ninjas. Well done, Samir and Kristina! 
Feel free to leave a comment or a question about the trip!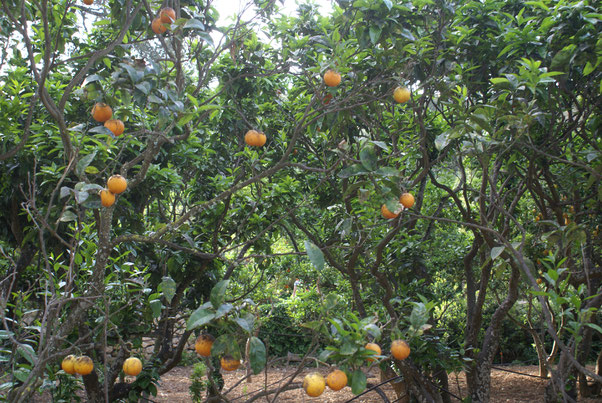 The wild tangerines looked so good that Pavel couldn't resist trying one...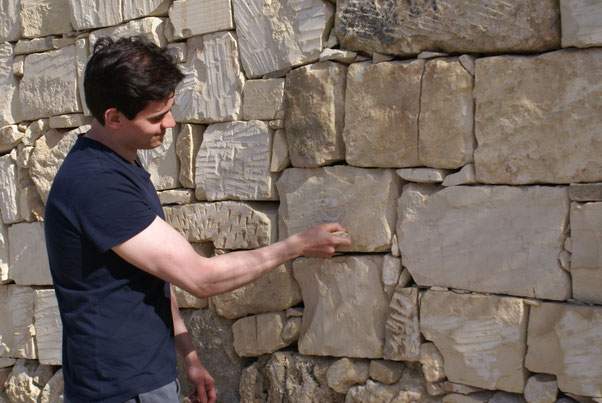 Samir carved in stone the reminder that we were here.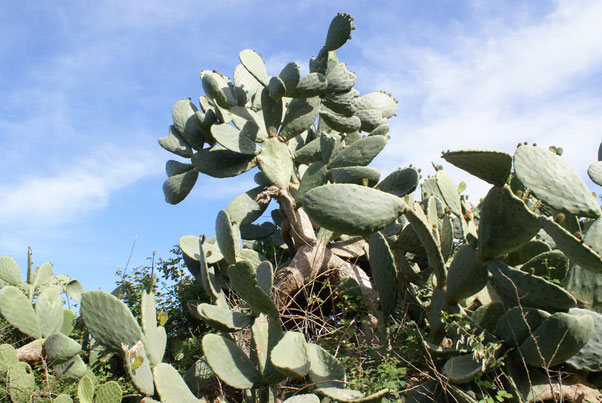 We really wanted to try a cactus fruit in Malta. Unfortunately, you can only have buy them in July or later.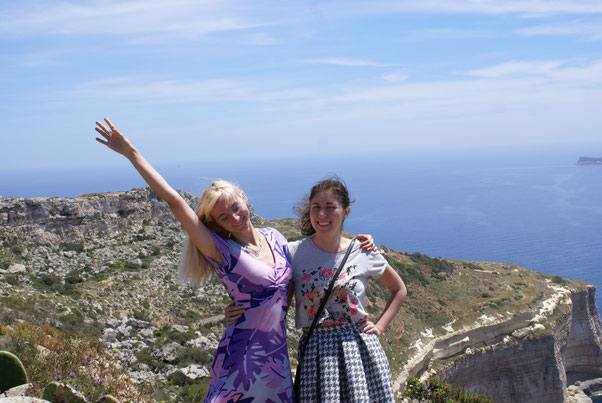 Stunning Dingli cliffs on the west coast of Malta.
The cliffs also had a few caves in them - a window to the sea.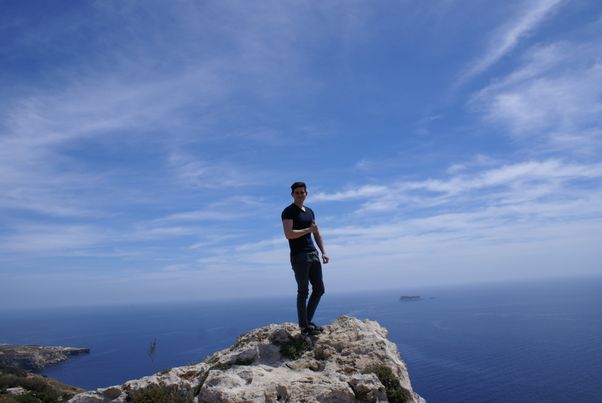 Happy Samir on the top of the Dingli cliff.
Buskett Garden is a must-go. It shows peculiar blooming flowers and plants of Malta.