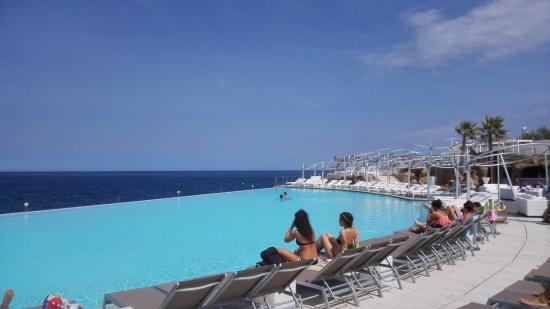 The third day of our trip was a relaxing sunbathing experience at the picturesque Cafe Del Mar. You get to swim in the swimming pool with the view of the sea in front of you. To be honest, we didn't spend much time there because the day happened to be windy and quite chilly (yes, even Estonians in Malta can feel br-r-r-r!). But even after a couple of hours on the sunbed we all got red as crabs! So put on strong sunscreen to not get burnt in Malta.
The rest of the day we spent playing games in English. Our Maltese friends joined us at home and we competed in teams, starting with Alias. Our group was really good and active in explaining the words to their team. Way to go!
Then we learnt how to play Lion. What is Lion? Come to our next trip and we'll teach you! Let's just say, we did all possible and impossible things, from dancing waltz with our eyes tied to competing in tongue-twisters and being punished by sit-ups! What an unusual way to study English in Malta!
Late in the evening we still had some energy (thanks to energizing Maltese sun!) and solves some fun brain teasers! The smartest ones got some prizes...
READ ABOUT DAY 4 HERE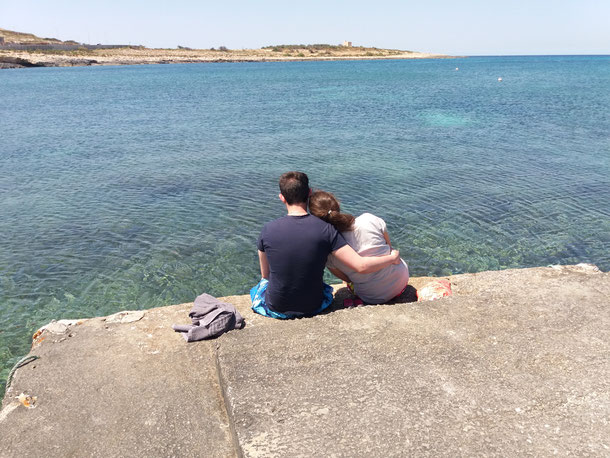 Kristina and Samir looked so sweet that we couldn't resist the temptation to take a picture